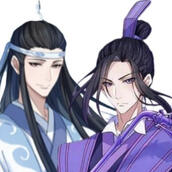 XiCheng Zine
It's FREE!
---
last updated: June 29th 2022Respond for Check 1 by July 10th!
| Date | Step |
| --- | --- |
| Jan. 31 - Feb. 28 | Interest Check |
| March 9 - April 30 | Applications |
| May 15 | Confirmation Emails Sent |
| June 30 | First Check In |
| August 14 | Second Check In |
| September 18 | Final Submissions |
| November 5 | Release! |
| *Dates may change | *PST Time zone |
The goal of XiCheng Zine is to allow fans a chance for their art/stories/photos/etc. to be published.This is a free zine!This event is open to everyone! Anyone who fills out an application will be allowed to submit a piece to the collection.Once the application period closes, no one else will be allowed to join.Creators will have ~17 weeks to create their work with intermediate checkpoints.All submitted work will be formatted into a zine-style pdf and shared for free via twitter.
General Guidelines:1. Everyone is welcome to participate!2. You must submit an application to contribute to the fan zine.3. Content you submit must be your own.4. SFW and NSFW options will be available. You will have to indicate whether you plan to include NSFW in your piece so the mod can separate the content.
Minors will not be able to create NSFW content.
Cosplayers will not be allowed to show nudity.5. No late submissions will be accepted.6. Mod will communicate via twitter dms and email.7. Check-ins will be done via email.8. Submission date is final. No late entries accepted.
---
Application Guidelines:All applications will be accepted during the sign up period.No need to provide links to previous works! Feel free to make something new or submit something you made years ago that you are super proud of.**Only one piece will be accepted per contributor.Information that will be needed from you :
1. Email and Twitter for communication
2. Twitter to confirm age for NSFW contributors
Specs:Artists:
Pieces should be on size B5 (6.9" x 9.8") portrait canvas, 300 dpi, and should be RGB for best digital color.
Tiers are black and white sketch, flat color, or full render.
Those who indicate wanting to do the cover will be selected via a randomizer. It will be your choice if you also want to include a piece in the issue, but the cover will take priority.
*Mod will contact the selected cover artist directly.Writers:
Pieces will have a MAX word count of 2000. A 100 max over the WC is acceptable.
Tiers are 500,1000 and 2000.
If you indicated a lower tier and go over, that is okay! Writer however you feel comfortable, including the style details you want included (ex. italics).Cosplay:
Can submit up to 2 photos from your shoot. Photos should also be sized B5 (6.9 "x 9.8") to fully fit on the pages.Video:
Please provide a link to a google drive or youtube video (or other source that anyone can access) that YOU created. Nudity of real people is not allowed.Other media creators:
If you are creating links to an outside playlist or video, feel free to decorate a page to your theme/idea or supply a track listing.Be creative!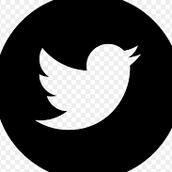 The mod is 18+ and will remain anonymous. If this bothers you in any way, please don't feel obligated to contribute if you don't want to. We are all here to enjoy XiCheng content in all its creative forms and want that to be the focus.PST timezone!
FAQ:
Q: If I was to become a mod, how will the mod team communicate?
A: Mod team will communicate via twitter. There is no discord set up for this zine.Q: When can I apply to be in the zine?
A: Contributors and moderators can apply March 14th.Q: Is Top Lan Xichen and Bottom Jiang Cheng allowed?
A: Yes!Q: How can I contribute to the zine with a video?
A: Since this is an E-zine, contributors that choose to do a video will need to provide a link (gdrive, youtube) that anyone can access. You can then decorate a page where the link will live within the zine.
Check the specs page for video guidelinesQ: How will translations work?
A: There will be applications for translators in March. Contributors can decide if they want their content to be translated or not. Contributors can submit their content in any language, but communications will continue to be in English from the mod team for now (there is only one mod right now and they can only speak English );
Please send a DM through twitter if you have any questions.
Our Twitter
Communication from mod team will continue to be in English, for now.The zine will be available in other languages depending on interest and amount of content. Goal is to be as inclusive as possible.Application for translators will open in March (unsure when/if application will open). Table below will populate with the languages the zine will be available in.
*Not finalized yet